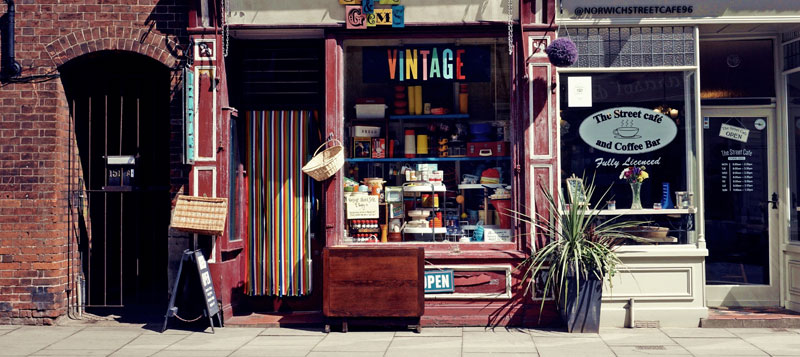 Champion Energy has a zero tolerance policy to fraud
Champion Energy conducts its business with the highest level of integrity and we have developed strategies for prevention, detection and response on fraud.​ Illegal behaviour such as meter tampering, tenancy fraud, cyber crime and ID theft is expensive for the UK energy supply industry and results in higher bills for honest, hard working customers. Champion Energy will not hesitate to take formal action against any conspiracy to defraud including:
Illegitimate change of tenancy
Mis-selling
Meter tampering
Cyber crime
Champion Energy uses various processes, technology, trained staff and customer education to counter fraud. If you are unsure whether or not you were the target of scam, do not hesitate to contact Champion Energy. In the case that you are sure that you were targeted by a scam, call the police. In doing this, you will be protecting others who are less informed from being victimized by the scam.
Dishonest Brokers
There are well documented cases of unscrupulous parties who have got thousands of gas and electricity customers to illegally change the tenancy names on their property to avoid settling unpaid bills.
Customers would then switch energy supplier and leave their original provider with outstanding debt, while "the broker" falsely claimed tens of thousands of pounds in commission.
Police and industry investigators have found these criminals using hundreds of mobile phones, sim cards and fake passports to help perpretrate these frauds.
Now the UK energy industry treats change of tenancy much more cautiously with strict requirements for documentary evidence and much more detailed checks. Unfortunately this can frustrate honest customers and the staff responible for managing the validation process.
Meter tampering
Anybody tampering with the meter or the energy supply is committing a criminal offence. They also put their business premises, their staff and customers at risk, as well as their neighbours.
Champion Energy is legally obligated to undertake a number of measures to proactively identify and investigate meter tampering. Where it is found that meter tampering has occurred Champion Energy is obligated to make the site safe which may involve disconnecting supply. Champion Energy is entitled to recover the associated costs and, depending on the severity of the tampering found, possibly take court action.
Reasonable actions that Champion Energy may take include:
Gain access to premises to inspect the metering equipment; a visual check is essential to confirm tampering activity and assess whether the premises and equipment are safe.
If access is refused, a supplier can apply to the courts for a warrant of entry, which gives the legal right to gain access to a premise, by force if necessary.
Recover all costs associated with the tampering investigation, replacing, or repairing a tampered meter and the value of energy assessed to have been stolen.
Install alternative metering equipment
Monitor ongoing energy consumption and maintain appropriate records to help determine whether there are any further attempts to use energy illegally.
Carry out a disconnection of supply where co-operation is not achieved and/or premises upon inspection are found to be unsafe.
Undertake action in the civil courts to recover all of their costs and the value of stolen and unbilled energy where a customer decides not to pay.
Pursue action in the criminal courts either via private prosecution or via the police and the Crown Prosecution Service (CPS) or Crown Office and Procurator Fiscal Service (COPFS) in Scotland.
Cyber Crime
Criminals pose a threat to Champion Energy and its customers in relation to identity theft and other scams aided by digital technology.
When you receive an e-mail from Champion Energy:
You will not be asked for your personal details except where previously arranged;
The e-mail will only be addressed to the account holder or a nominated individual;
Where appropriate, our e-mails will contain your reference number.
Phone scams
When you call Champion Energy. We will seek to verify your identity to make sure we are speaking to authorised account holders. We may ask you a couple of security questions. We will not ask for account passwords or security codes related to bank accounts or other payment cards. Account details will only be disclosed with the account holder once identity has been verified. Champion Energy will never ask for the passwords or security details of your bank accounts or cards.
Be cautious when you receive a call claiming to be from Champion Energy. Be mindful of who you trust and don't be afraid to ask questions to verify the identity of the caller. On the phone, criminals will tend to use more aggressive, pressuring tactics.
Calls typically start with the scammer falsely claiming that they work for Champion Energy. It's important to understand that scammers can replicate the phone numbers and caller ID to make it appear as if they are in fact calling on behalf of Champion Energy.
Once they have aimed at establishing their credibility, they will insist that you are behind on your electricity bill, demanding payment immediately. This typically is followed up by a threat that if you do not pay up, your electricity will be shut off that same day. To identify if you are the target of a scam:
Tip #1: Scammers typically request payment via unusual methods for example cash, money orders, wire transfers, gift cards, or prepaid debit or credit cards. Champion Energy will never request payment via these means.
Tip #2: Scammers will normally demand that you take action while still on the phone. Why? They are trying to pressure you into action before you have had time to think it through or contact Champion Energy.
Door-to-Door Scams
Door-to-door scammers must use more finesse and con-man sales tactics since they are standing directly in front of you. They will try to build a relationship with you by friendly conversation. Often these scammers will present you with an enticing option to enroll in a cost saving, lower energy rate. Perhaps they will make up lies about your existing supplier and Champion Energy.
You should verify the identity of a meter reader or a metering technician visits your premises. Meter readers or metering technicians from Morrisons who represent Champion Energy carry visible identification, wear a uniform and often arrive in a branded van. If you are concerned, do not hesitate to call us to confirm their identity.
It can be quite difficult to tell scammers apart from legitimate door-to-door agents, working on behalf of Champion Energy. However, by paying close attention, you can be confident in being able to differentiate between scammers and the real deal.